This website is aimed, mainly, at former pupils, and staff, of both
Grove Park Grammar Schools, Wrexham. We would hope that many others who were around the area during that "golden" period can also enjoy, and perhaps contribute to, the site.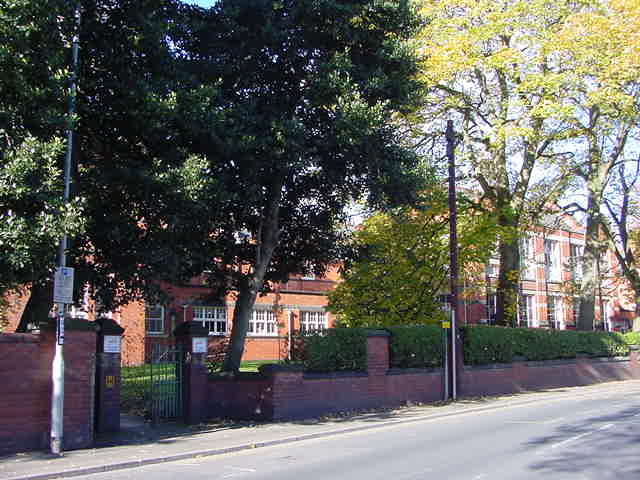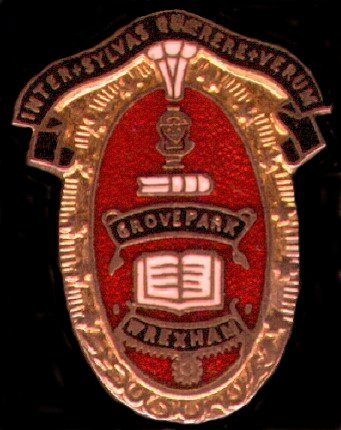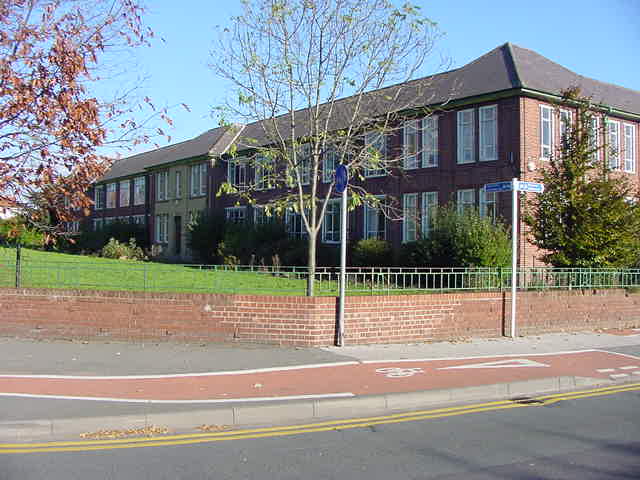 Contact: roy@roymack.co.uk or 01691-831880
Unfortunately the response to this year's OW Golf Day/Reunion Dinner has not been positive enough for the event to go ahead. We've had ten good years with lots of very happy memories. All good things must come to an end sometime. John Roberts, Dave Jones, Mike Kelly and Roy McMahon would like to thank you all for your support over the years.
invite all OWs to join our Facebook page. Type in Old Wrexhamians and you will get a choice of two. The correct one will be obvious!
Congratulations to Godfrey (Goshie) Williams on winning a prize at the Welsh National Eisteddfod awarded for the composition of a hymn tune.
The fight is on to save the main building of the girls' school.
Please go to Facebook and have a look at: Grove Park School Wrexham Preservation Society.
It is with great sadness that I have to report the passing of another OW. Ray Gilpin was a man who followed his dream and achieved his goal. Not quite making the grade as a professional footballer, Ray followed his other passion - horse racing, reaching the very highest levels in racing journalism. Who will ever forget the scene in the main corridor - boys scurrying to their next lesson carrying their satchels or with books under their arms and then Ray, clutching his "Racing Post"!
Ray, Terry Hennessey and Terry Maddocks show their international caps
Many thanks to "honorary" OW, Pete George, for telling me of a repeat of a Dr. Who episode from 1977. I was able to record it and take some "stills". Appropriately it was on the "Horror Channel"!
Sadly, there is another passing to report, that of David Vaughan Jones. Whilst at G.P David lived in the most enviable of positions - the first house on the left of Park Avenue. In other words, overlooking the Girls' School field! Our sincere condolences go to his family and friends.
Golf Day 2015: Report and pictures HERE !
The following headline appeared on the front page of the Liverpool Daily Post on Saturday 2nd May 2015.
It is with great sadness that I have to report the passing of another much loved OW, and dear personal friend, Alun Pritchard, after a short illness.
I can assure every one that "Pritch" only looked grumpy in team photos!
To see how the area around Grove Park has changed, click here. You can zoom both in and out and even change the type, and year of, the map. On the OS six-inch map you will see that the "County School" was housed in what became the
woodwork room and canteen of the boy's school.
The following obituary has, today, appeared in the Welsh Press. Ray was, of course, an Old Wrexhamian.
Ray Williams, the hugely influential former Welsh Rugby Union secretary, has died, aged 87. He had been suffering from cancer.
Williams was best known as the first coaching organiser of the WRU and it was his ideas and strategy that helped Wales dominate the northern hemisphere game in the golden 1970s era.
In 1967 he became the first full-time paid coaching organiser in the world game, setting up a squad system that was subsequently implemented worldwide.
Williams was appointed WRU centenary officer in 1980 and then succeeded the long-serving Bill Clement as secretary of the WRU.
Have a listen to Max Boyce's version of "The Deck of Cards". Instead of the bible being replaced by cards, it is replaced with "The Ray Williams Coaching Manual"
It came as a surprise, on reading his obituary, to find that Sir Philip Myers, the first Chief Constable of the amalgamated North Wales Police Force, was an Old Wrexhamian.
I have received a wonderful e-mail from a "wartime" pupil, it is well worth a read.
Click here to read it.
Will someone, anyone, PLEASE send me some good news?
I have had a wonderful response , from Steve Lloyd, to this request . He sent me this excellent, award winning, photograph, entitled "Appassionata"!
He also sent this one, "The Drowning of Ophelia".
I suggest that you look at the Facebook groups: "Old Photos of Wrexham" and "Past Bands North Wales" - pure nostalgia!
I have received a request from a student at Bangor Uni. He needs help with his dissertation "Growing up in Wrexham in the fifties & sixties" . Anyone willing to share their memories with him? Contact: Luke Mulvaney - hiue18@bangor.ac.uk or phone 07871-865087
Look at the picture below and ask yourself, "What has this to do with the Old Wrexhamians? Here's a clue: It is the full Welsh International soccer team that played against Scotland in Cardiff in 1966/67.
The team was (L-R): Mike England (Spurs), Gary Sprake (Leeds), Peter Rodrigues (Leicester), Ron Davies (Southampton), Gil Reece (Sheffield Utd), Cliff Jones (Spurs), ALAN JARVIS (Hull City), TERRY HENNESSEY (Nottingham Forest), Wyn Davies (Newcastle), Graham Williams (W.B.A.), Barrie Hole (Blackburn), Tony Millington, Reserve (Peterborough). The answer? Alan and Terry are Old Wrexhamians!
The re-union dinner held at Wrexham Golf Club on Friday 17th May was an outstanding success. Inviting former F.I.F.A. referee John Lloyd to be the after dinner speaker, was a masterstroke. His tales of life as an International and Premier League "ref" kept the whole audience howling with non-stop laughter. For a full report CLICK HERE!
Whilst researching my family history along my mother's line (Roberts), I came across this entry in the 1911 Census. Look carefully at the entry for the youngest child!
Alough G.P. had an excellent reputation in sport some times were even better than others! This is from 1970.
Who are these urchins pictured in Rhosddu in 1949?
The "driver" entered Grove Park, in form1B, in September 1957 and the "passenger", in form 1A2, in September 1955. The driver is a "Loyal Canada Red"! Answers on the "News" page.
Congratulations to Vic Tyler-Jones on the publication of his excellent book "The Miners of Llay Main" Copies are available from Bridge Books. www.bridgebooks.co.uk
Thanks to information received from Prof. Chris Adams you can receive "alerts" when changes are made to this page. Please follow the link to: http://www.changedetection.com/ to set it up.

For further information, please contact:
Old Wrexhamians
Ty Llwyn
Station Road
Pant
Nr. Oswestry
Salop SY10 9QL
Tel: 01691-831880 e-mail: info@oldwrexhamians.co.uk
Web design: RoMa Promotions
Webmaster
Roy McMahon