This website is aimed, mainly, at former pupils, and staff, of both
Grove Park Grammar Schools, Wrexham. We would hope that many others who were around the area during that "golden" period can also enjoy, and perhaps contribute to, the site.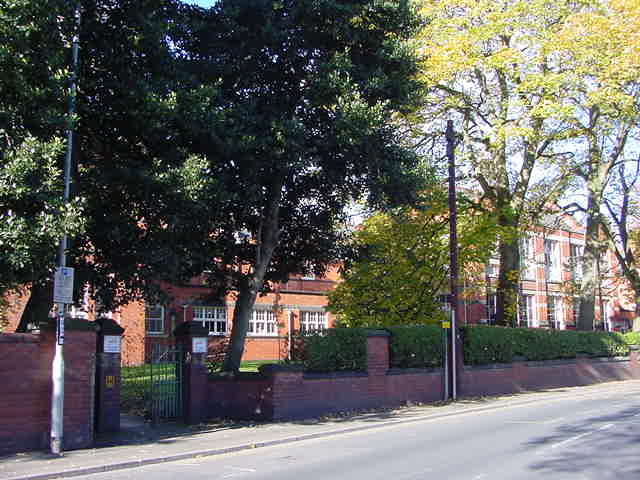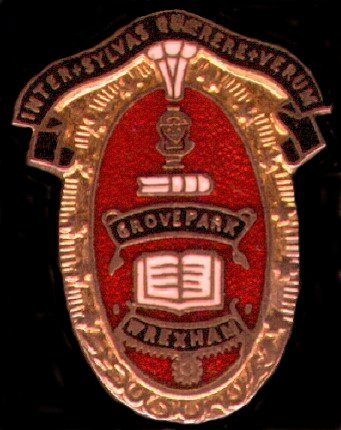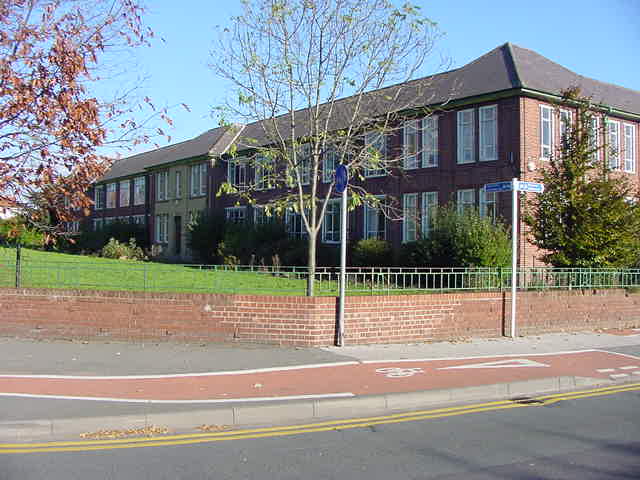 Another sad report. Viv. Rowlands, daughter of "Rabdos" Rowlands, classics master, died ,suddenly, a few weeks ago. Yesterday, Derek Williams, better known to all as Dek Dooley, died after a short illness.
Our deepest sympathies go their families and friends.
On a happier note, I suggest that you look at the Facebook groups: "Old Photos of Wrexham" and "Past Bands North Wales" - pure nostalgia!
I have received a request from a student at Bangor Uni. He needs help with his dissertation "Growing up in Wrexham in the fifties & sixties" . Anyone willing to share their memories with him? Contact: Luke Mulvaney - hiue18@bangor.ac.uk or phone 07871-865087
Golf Day & Reunion - Friday 9th May @ Wrexham Golf Club.
The application forms for the above have now been sent out. If you have not yet received yours, or would like to request one, please contact: info@oldwrexhamians.co.uk
Barry Jones & Thelma (Tunley) have been added to the "Couples" page.
Sadly, another death to report. This time it's that of Robert Crawshaw who has died, suddenly, at the age of 70.
Robert pictured in the Alexandra Primary School band and at the Old Wrexhamians Golf Day, 2013.
Finally, as most will remember him, in the Cricket 1st X1 in 1962.
Sadly I have to report the passing of another OW. This time it's former classmate of mine, Paul "Bill" Ecclestone who died in California last week. When Paul left G.P. he went into the family bakery business. Some years later he decided on a change and moved to California where he established his own business - cleaning and maintaining swimming pools and hot-tubs in, and around, Hollywood! We always knew Paul as "Bill". Why? His next door neighbour, when very young was Maureen Norris (ex- Convent High School) she told me that when they were kids playing "cowboys & indians" Paul always insisted in being Wild Bill Hickock, hence "Bill"!
Look at the picture below and ask yourself, "What has this to do with the Old Wrexhamians? Here's a clue: It is the full Welsh International soccer team that played against Scotland in Cardiff in 1966/67.
The team was (L-R): Mike England (Spurs), Gary Sprake (Leeds), Peter Rodrigues (Leicester), Ron Davies (Southampton), Gil Reece (Sheffield Utd), Cliff Jones (Spurs), ALAN JARVIS (Hull City), TERRY HENNESSEY (Nottingham Forest), Wyn Davies (Newcastle), Graham Williams (W.B.A.), Barrie Hole (Blackburn), Tony Millington, Reserve (Peterborough). The answer? Alan and Terry are Old Wrexhamians!
The re-union dinner held at Wrexham Golf Club on Friday 17th May was an outstanding success. Inviting former F.I.F.A. referee John Lloyd to be the after dinner speaker, was a masterstroke. His tales of life as an International and Premier League "ref" kept the whole audience howling with non-stop laughter. For a full report CLICK HERE!
Sadly, there is another death to report. Derrick Pratt was at G.P. before many of us were born! However, he never hid his pride in the fact that he'd passed "the scholarship" as it was known back then. The tribute published in the Oswestry Advertizer barely begins to record the effect he had on the lives of so many, myself included.
Whilst researching my family history along my mother's line (Roberts), I came across this entry in the 1911 Census. Look carefully at the entry for the youngest child!
It is with great sadness that I have to report two more recent deaths within the "family" that is the Old Wrexhamians. Firstly, Margaret, widow of Eric Lewis Jones passed away in April. Secondly, one of THE great characters, Stan O'Brien, died suddenly on Thursday 18th May. "Scottie" as he was known to many, moved to Wrexham, from his native Glasgow, at the age of ten. However, he never lost his rich Glaswegian accent!
We are sad to report the passing of another old boy. Olgierd Jozef Kielbinski (Joe) died very suddenly and totally unexpectedly at Christmas. His daughter, Karina sent me this photograph that she found in his possessions. "Killer", as he was known ,is holding the ball. Instantly recognisable is Eric Stansfield, sitting on the grass front right. Can anyone help with other names?
Thanks to Eric I can now name these boys! Click here to reveal all !
Saved! The main part of the Girl's School building has been reprieved!
It is with great sadness that I have to report the passing of Eric Lewis Jones, who died on Friday 23rd November, after a short illness. "Chis", as he was known to generations of pupils was a very popular woodwork teacher before moving on to Yale Sixth Form College where he became vice-principal.
Alough G.P. had an excellent reputation in sport some times were even better than others! This is from 1970.
Who are these urchins pictured in Rhosddu in 1949?
The "driver" entered Grove Park, in form1B, in September 1957 and the "passenger", in form 1A2, in September 1955. The driver is a "Loyal Canada Red"! Answers on the "News" page.
Congratulations to Vic Tyler-Jones on the publication of his excellent book "The Miners of Llay Main" Copies are available from Bridge Books. www.bridgebooks.co.uk
Thanks to information received from Prof. Chris Adams you can receive "alerts" when changes are made to this page. Please follow the link to: http://www.changedetection.com/ to set it up.

For further information, please contact:
Old Wrexhamians
Ty Llwyn
Station Road
Pant
Nr. Oswestry
Salop SY10 9QL
Tel: 01691-831880 e-mail: info@oldwrexhamians.co.uk
Web design: RoMa Promotions
Webmaster
Roy McMahon